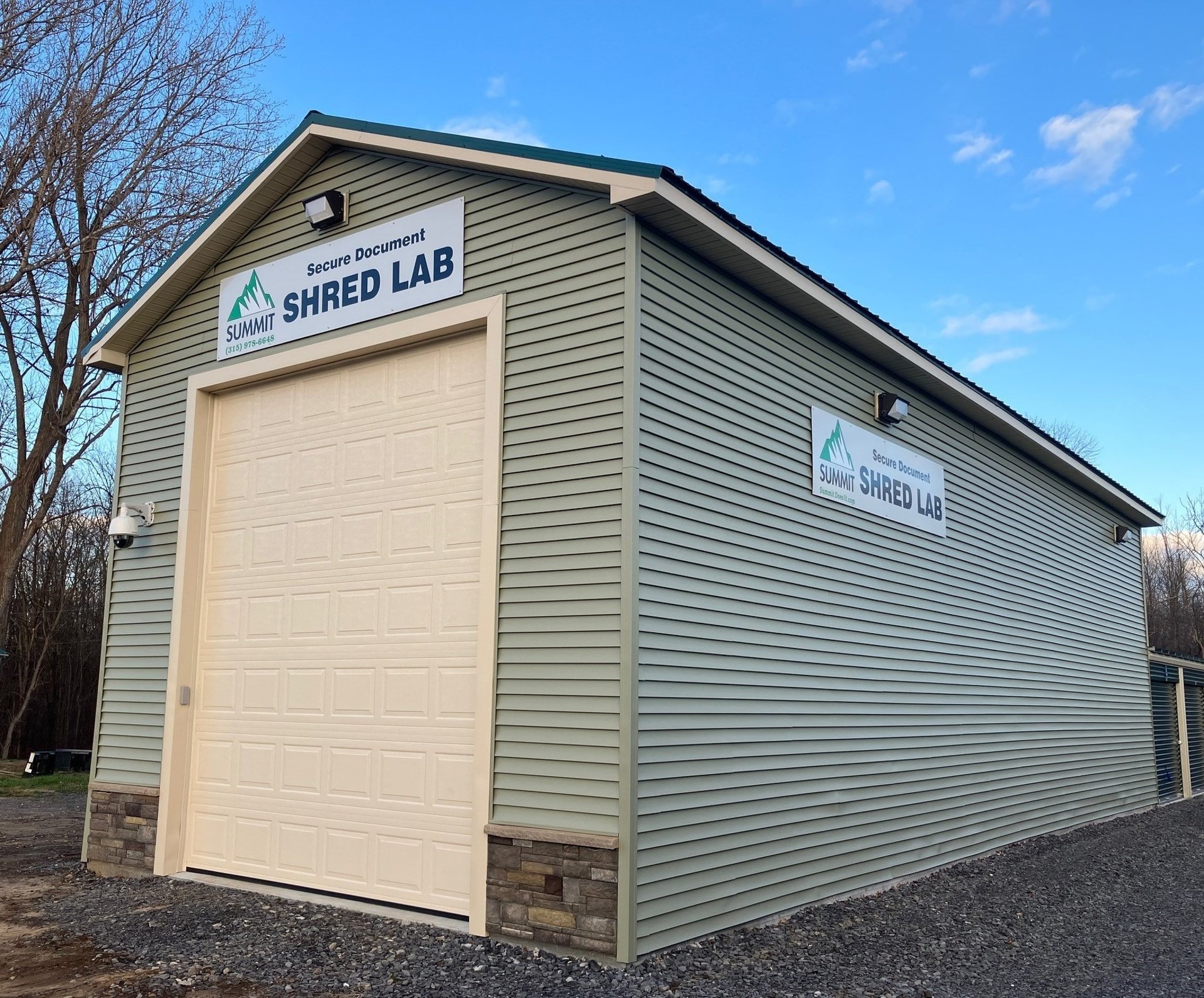 SECURE DOCUMENT SHRED FACILITY
NEW YORK STATE LICENSED
DOCUMENT DESTRUCTION CONTRACTOR
No job is too big or too small for us. From a single box of papers to a storage room full of documents, your sensitive information is safe with us. Summit Business Solutions NEW SHRED LAB expansion can provide secure, high-quality document destruction services to keep your personally identifiable information out of the wrong hands and in compliance with State & Federal privacy laws.
Boxes of paper are charged at a rate of $0.99 cents per pound.
CDs and DVDs are charged $0.20 cents per piece.
Drop off your shredding needs at our Summit Storage & Business Solutions office or take advantage of Summit's FREE local pick-up service.
20 or more boxes, call us for a customized quote, including FREE local pick-up.
RECURRING SHREDDING SERVICE
Pricing for recurring scheduled service is based on the number of bins placed in your office and the pick-up frequency.
This service offers you greater flexibility and retention-time compliance.
Call, click or drop-in for your customized quote.
TURNKEY SOLUTION
Summit Business Solutions offers its customers a convenient way to safely dispose of their sensitive documents with these benefits:
* Select either our FREE local pick-up service or drop off in person
* We'll shred your sensitive documents in compliance with State and Federal privacy law regulations
* Our Security Level P-3 and P-5 shred options offers you greater choice and the utmost security
* FREE Certificate of Destruction provided to prove your documents were shredded securely
Bulk or one-time shredding service is a cost-effective way to purge files that you no longer need.
Documents You Should Shred:
* Tax Files
* Financial Statements
* Medical Records
* Documents with name and any personal or contact details
* Computer Media: CD, DVD
Data Destruction Laws Protects Everyone
FACTA, GLBA, HiPAA and Sarbanes Oxley Act of 2002 to name a few, are laws designed to protect the consumer's privacy.
Our strict protocols will ensure your organization remains compliant to the various state or federal laws to guard your business and its reputation.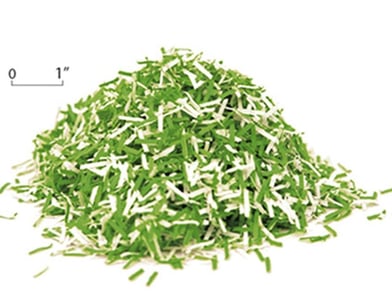 Choice of Security levels P3 and P5
We offer our customers a choice of a high Security Level P-3 and P-5 cross-cut shred service to ensure your sensitive documents are destroyed in compliance with the current industry standards on particle size.
Ask us about our first month FREE offer.