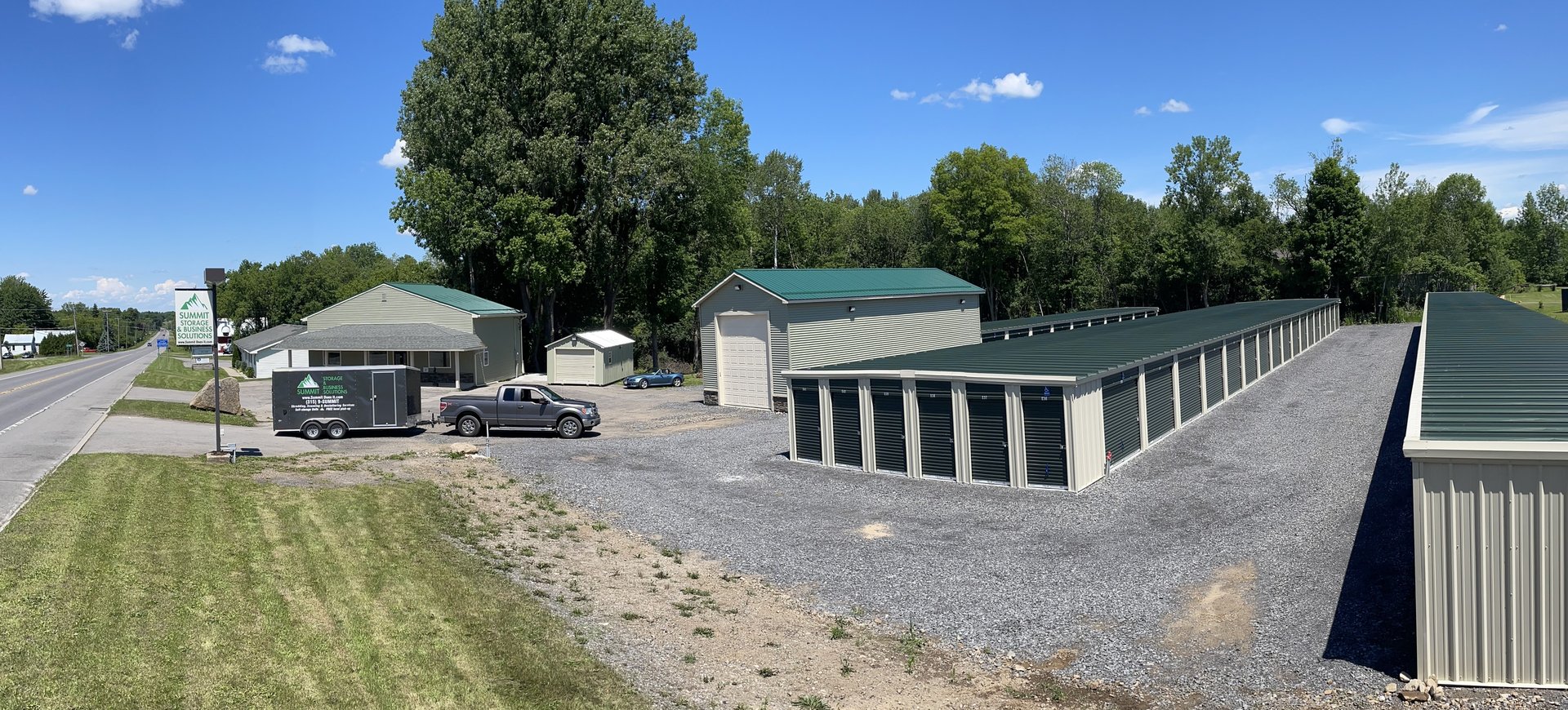 NEW SELF-STORAGE FACILITY
10,250 sq ft secure Self-storage facility, monitored 24/7
Exterior RV, Boat Parking
Personal, Commercial & Contractor Self-storage Solutions. Convenient, Affordable and FREE local pick-up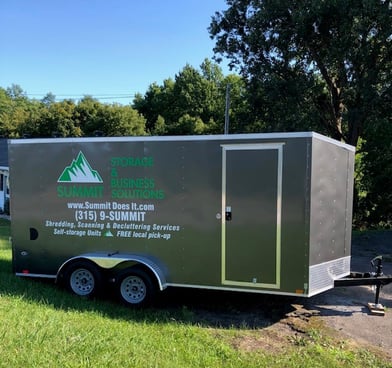 Summit's Self-storage facility is a great solution for homeowners, businesses and contractors. Save time and money by taking advantage of our features, benefits and a stress-free rental experience
Summit offers 4 self-storage unit size options plus outdoor storage for RV's & boats
Move into our new facility with 24/7 monitoring providing a safe, clean and secure self-storage experience. Drive-up storage units allows easy access to load and unload
Pay online 24/7, by phone or in person. The choice is yours
Month-to-month rental offers you a flexible option to rent as needed
Dedicated ADA compliant accessible units available in each storage unit size
Summit offers FREE local pick-up service for both short-term and long-term storage
Here's how it works: Summit driver will deliver our new, clean 7'x 16' enclosed trailer to your home or business. Once you've loaded, we will drive it and your items to Summit Storage. We provide FREE transportation; you load and unload your items
Best of all, there are no hidden fees, no re-fueling charge and no mileage charge. This offer has no cash value. This service is absolutely FREE for you at move-in
Business owners, Contractors, Electricians and Plumbers - store your belongings with Summit Storage. 24/7 access. Renting a self-storage unit for office equipment or tools helps you keep your overhead low and budget in check
SUMMIT STORAGE UNIT SIZES & PRICES
This unit is the size of a walk-in closet. It fits a dresser, a small mattress set & small to medium-sized boxes. Space is perfect for garden tools, seasonal décor, bicycles and sports equipment.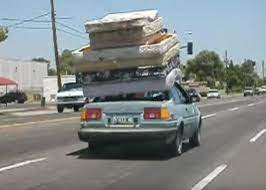 100 square feet of storage is roughly 1/2 the size of a standard one-car garage. Commonly used to store the contents of a one or two-bedroom apartment, appliances or piano. They are also great for patio furniture, lawn mowers, canoes, kayaks, Golf carts, ATV's and motorcycles.
Th
ese storage units offer 150 square feet of storage space and can store contents of a garage, 2 or 3 bedrooms, a large quantity of boxes or equipment and material for businesses needed extra space. This unit size is also perfect for compact cars, motorcycles, land & water toys.
Our largest size units offer
ample space for larger storage needs. 200 square feet of storage space is capable of storing the contents of multiple sets of bedroom furniture. It can also store vehicles such as Convertibles, Sports cars, Vans, SUV's, ATV's, UTV's and Jet Skis.
OUTDOOR RV & BOAT PARKING
Our gravelled outdoor parking area is the perfect place to store your boat, motorhome, Fifth Wheel or camper trailer.
Outdoor storage rental is $60 per month
Vehicle Storage -what do I need to bring?
Storing a vehicle must be done through management. We require the name of owner, copy of the ownership (title), make of boat/vehicle & proof of insurance for our files.
Please call 315-978-6648 for full details.
LOCKS, PACKING SUPPLIES & TENANT INSURANCE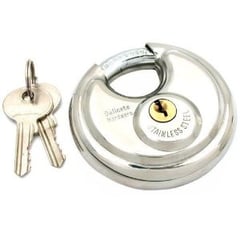 We also sell locks, packing supplies, mattress, chair and sofa covers. Available at our retail office.
Tenant insurance also available online or in store.
All our rental rates are per month.